BSPAD Annual Meeting 2022
British Society for Paediatric and Adolescent Dermatology Annual Meeting 2022
Dr Cathal O'Connor, Cork, Ireland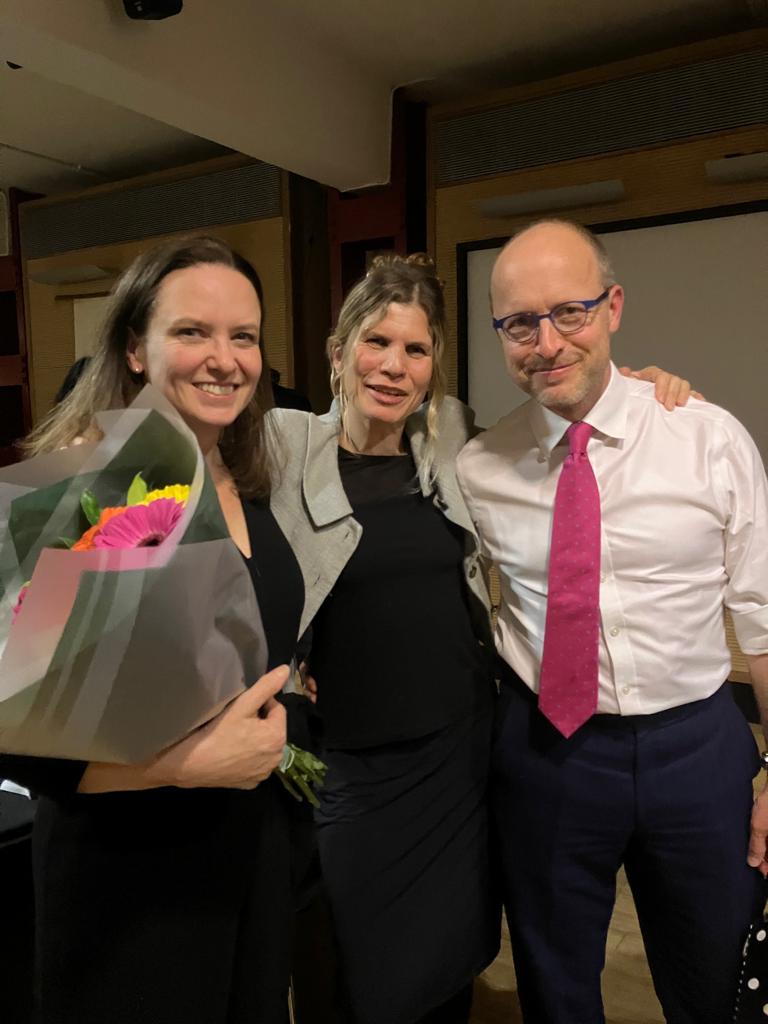 The 37th annual meeting of the BSPAD was hosted brilliantly on November 4th and 5th 2022 by the team at St John's Institute of Dermatology, Guy's & St Thomas' Hospital London, led by Prof Carsten Flohr and Prof Jemima Mellerio. It was a fantastic opportunity for British and Irish paediatric dermatologists to catch up in person for the first time since the excellent meeting in Belfast in 2019.
Day one was held in the Royal College of Physicians adjacent to Regent's Park. The morning session featured fascinating cases on a range of paediatric dermatoses from histiocytoses to complex haemangiomas and ectodermal dysplasia, as well as novel research on psoriasis, morphoea, and epidermolysis bullosa. There was wide regional and international representation, including colleagues from Ireland, Israel, France, and Spain.
Prof John McGrath, Mary Dunhill Chair in Cutaneous Medicine from St John's Institute of Dermatology, opened the afternoon session with the inaugural John Harper memorial lecture, with an exciting talk on new genetic diseases and repurposing of old drugs to treat them. Many of us learnt about LIPHAK syndrome for the first time. We also heard updates on B-VEC for recessive dystrophic EB and use of conventional medications in genodermatoses, such as statins for KRT6A-mutated pachonychia congenita and methotrexate for pruritus associated with EB.
Prof Stuart Jones, pharmaceutical scientist from King's College London, spoke on optimisation of the skin barrier, with interesting insights into the relationships between molecular weight and size, transepidermal water loss and cutaneous permeability, and the benefit of skin stretching for enhanced transcutaneous absorption, even introducing a 'first in man' suction device to retrieve interstitial fluid from the skin to study its content.
In Ireland we say 'an rud is annamh is iontach' ('The thing that's seldom is wonderful'), and Prof Eli Sprecher, Frederick Reiss Chair in Dermatology from Tel Aviv, delivered a riveting presentation on 'rare is common', extrapolating novel genetic findings into more common medical conditions. Examples included the relationship between the rare hyperphosphataemic familial tumoral calcinosis and chronic kidney disease, both sharing associations with FGF23.
Finally, Prof Antonio Torrelo, paediatric dermatologist from the Children's Hospital del Niño Jesús in Madrid, updated the audience on autoinflammatory diseases, in particular novel clinical findings seen in CANDLE syndrome, characteristic facial involvement in CARD14-associated papulosquamous eruption, and monogenic forms of chilblain lupus (TREX1).
A thoroughly enjoyable reception and dinner was held at the Churchill War Rooms, with a DJ getting even the most arrhythmic of us onto our feet.
Day two involved the review of clinical cases in St Thomas' Hospital. A captivating combination of complex cases was presented, included children with xeroderma pigmentosum, porphyria, ichthyoses, poikiloderma, connective tissue disorders, vascular malformations, and recalcitrant inflammatory dermatoses.
The hosting Registrars did a terrific job of concisely summarising and presenting the cases, and all participants thoroughly enjoyed the perceptive and astute inputs from the experts in the audience.
Many thanks to the team in St Thomas' Hospital for a wonderful meeting. We thoroughly look forward to the next annual BSPAD meeting in Newcastle in 2023, and I am certain that the local team will deliver an equally brilliant meeting.