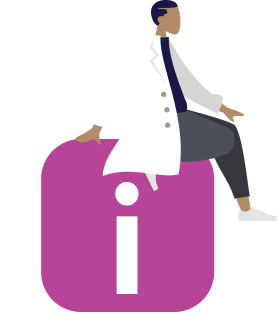 Scabies
Scabies is a mite infestation that is passed easily between people by skin-to-skin contact. The mites cannot be seen with the naked eye. Only a few mites are required to cause the symptoms which are widespread itch and a spotty rash
What is scabies?
Scabies is a mite infestation that is passed easily between people by skin-to-skin contact. The mites cannot be seen with the naked eye. Only a few mites are required to cause the symptoms which are widespread itch and a spotty rash. The rash can be all over the skin but likely to be most active in between fingers and around skin creases and genital areas. The symptoms can develop up to 4-6 weeks following contact with someone with scabies and you may not be aware initially that you have scabies.
Scabies can be successfully treated with a 5% permethrin cream or malathion lotion applied to the skin. These are both available over the counter or from online pharmacies.
The best chance of treating scabies and avoiding recurrence of scabies is to ensure all people with symptoms and any possible contacts are treated correctly at the same time.
Treatment
All people with symptoms need treatment.
Any household and skin-to-skin contacts need treatment even if no symptoms or rash (this will likely include all household members, sexual partners, members of sports teams and other close contacts).
All people need two treatments one week apart.
Treatment is best applied at night

 

– see below for tips on how to use to best effect:

Remove all clothes
Wash before treatment with cool (not hot) shower ensuring skin creases and areas under nails are cleaned thoroughly. Would advise cutting nails short.

 

Apply to clean, cool, dry skin.
Apply to all of skin including all of body, neck, scalp and face (only avoiding areas around eyes). The product advice may suggest not treating scalp and face but in fact would advise all these areas are treated to manage infestation.
Certain areas of skin need particular attention for treatment to be successful.
Ensure product is applied generously to:
areas between fingers and toes
genital areas
areas behind ears

 

nipples
under nails (use of a soft toothbrush can help with this)
ideally remove all jewellery. If this is not possible make sure to apply under any jewellery

 

Apply product to soles of feet last
Once applied leave 10-15 minutes for product to dry before putting any clothes on.

Treatment should be left on skin for at least 12 hours.

 

Some people may benefit from leaving for 24 hours with further reapplication at 12 hours.

 

If any areas are washed during this time (especially hands) product should be reapplied.
The product should be washed off without soap initially. Once completely showered soap and/ or moisturisers or emollients can be used.
Once treatment has been used you can return to all normal activities.

 

Treatments should be repeated as above one week later to ensure effective eradication of both the scabies mite and the scabies eggs.

 

In most cases the mites will not survive for long on sheets, towels and clothes. Normal washing of clothes and sheets is recommended at the same time as treatments. Any clothes that cannot be washed should not be worn for 3 days.

 

Itching may last for up to 6 weeks even if treatment has been successful to eliminate infestation of scabies.

 

Treatments can cause irritation of this skin which can be one cause of ongoing rash and itch. Moisturisers (emollients), treatment of dermatitis/ eczema such as topical corticosteroids and anti-histamine tablets may be used if needed.
If skin problems do not settle following 6 weeks after treatment or any ongoing concerns, then a review of skin by a health worker should be arranged.